Free agency news is all over the internet with teams announcing the typical flurry of moves within the first hours of the new league year. I don't have the patience for an introduction, so let's just get to the news of the day!
-Mario Williams is all up in Buffalo as we speak, and he won't leave unless he turns down a boatload of cash. If you're even thinking about heading to Buffalo, you know what they're going to pay you. You just want them to pay for a first class flight too before you sign the dotted line. The defensive end is going to be a very rich man. (Richer, really.) Likely joining him in upstate New York will be Saints wide-out Robert Meachem. Not a bad haul thus far for the lowly Bills. (Edit: Mario IS apparently leaving Buffalo without a deal and Meachem has signed with the Chargers. Well done Bills.)
-Marques Colston never hit the market, re-upping with the Saints shortly before free agency began. It's a five year, $40 million dollar deal for the big-bodied receiver, who decided to remain a target of Drew Brees. (Smart move.) You can see the dominoes that fell after the Colston deal became official, with Chicago making a deal for Brandon Marshall (my thoughts here) and the 'Skins making a glut of Snyder-like moves, as you'll read next…
-As always, the Redskins make a fool of themselves in free agency in mere minutes by signing two wide receivers and using too much cap space to address one position. (They're still talking to Eddie Royal as well.) Josh Morgan signed on for a two-year $12 million dollar stint, coming off a whopping 15 catches in San Fran. And as the "the fuck are they doing?" deal of the say, the 'Skins gave 42.5 million dollars on a five year contract for Pierre Garcon. With over $20 million in guarantees, this deal is utterly ridiculous. Sign him? Sure. But bathe him in pirate gold and fan him with virgin women? Probably a bad idea. The Redskins improved their lot at receiver, but not enough to warrant this kind of money dump. And this after they were docked salary cap space! Still, I love the 'Skins. What would free agency be without them?
-Reggie Wayne has re-signed with the Colts. Yep, you read that right. Only a free agent for a few hours, Wayne re-upped with the only team he's ever known. Now all that talk of him signing elsewhere to help recruit or follow Peyton Manning is out the door. I don't really get this move for either side really. Indy doesn't get any younger with this move and Wayne has to deal with a rebuilding franchise.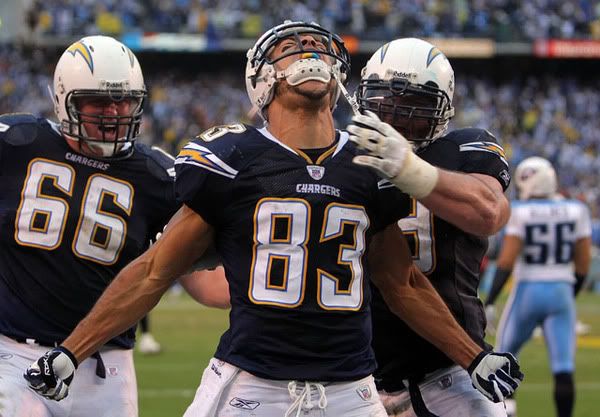 -Staying on the receiver front, Vincent Jackson went to Tampa Bay and became a wealthy man. With a five year, $55 million dollar deal in his pocket Vincent only has to underperform admirably to prove that Tampa Bay has no luck with wide receivers. All kidding aside, it was about as much as we thought Jackson was going to make on the open market. It's definitely over-paying, but any team was going to have to in order to sign him. As the Bucs had a deep pool of cap space, they could afford to get it done. Now they have their sights set on guard Carl Nicks.
-Cortland Finnegan is a Ram. His former coach Jeff Fisher wanted him to head up his defensive backfield and it took $50 million over five years to bring him into the fold. Now that he has his money, how will he remain ill-tempered?
-Matt Flynn is talking to the Browns and Dolphins, but he might have to wait out the Peyton Manning drama to get a clearer picture of his future. Miami isn't going to rush into a deal with Manning still on the horizon, so Cleveland seems like Flynn's only bet surefire bet at the moment. And who really wants to play in Cleveland? That offense has a stank to it, with or without Flynn.
Keep tuned into the blog and Twitter for more analysis!